Welcome to the Pilote Owners Association
A friendly club established in 1987 to promote the proud ownership of Pilote motorhomes.
The Association is now run by an elected committee, and although it is necessary to have a Constitution, a Code of Conduct and Public Liability, meets are informal and friendly. Membership is now in the region of 200 vans and meetings occur regularly throughout the year, some of which are at Trade shows where we support Groupe Pilote dealers by our presence.
Since that time Groupe Pilote have acquired additional marques and the
Association now welcomes applications for membership from all Group Pilote marques including: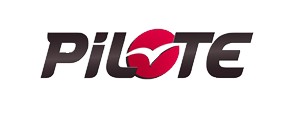 RALLY PROGRAMME UK AND EUROPE

SOCIAL PROGRAMME AT RALLIES
CLUB RATE AT TRADE SHOWS
CLUB DISCOUNT ON SPARES & ACCESSORIES
OPPORTUNITY TO SHARE EXPERIENCES AND TECHNICAL TIPS WITH OTHER OWNERS
REGULAR NEWSLETTER
FACTORY VISITS
or download our Membership Application Form